Originally posted by Frost Butt

ooh, I really like where this is going, and I always really like your line art, but are you gonna finish and refine the line art first? I'd do that before worrying about the coloring!  


thank you Frost Butt. the line art comes always easy and in a really short time, but I can spend hours trying to work with colors and still be very disappointed
this is my attempt to put some colors . I've also rotated the canvas to draw the face, and it doesn't look bad imao. what do you think?
last update, not bad after all but I feel
I need to stop for today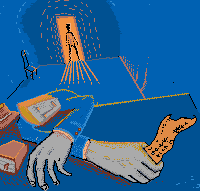 Edited by moondrome - 12 June 2012 at 2:44pm