Greets!
OpenGameArt.org is currently running a mini-contest for nature details, of the sort that would be appropriate for a forest floor tile map (plants, flowers, mushrooms, rocks, that kind of thing). We're looking for entries between 4x4 and 32x32 pixels, and no more than 32 colors (of your choice). All entries to the contest may become part of the OGA Community Tileset (see the contest rules for details on this).
Rules:
http://opengameart.org/content/oga-nature-details-mini-contest
Here are some example images from the tileset: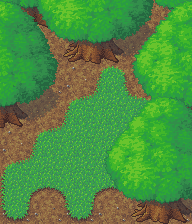 Entries are due by 11:59 PM on September 1, 2009, and results will be announced by the 3rd.
Peace!
Bart


Edited by Lendrick - 26 August 2009 at 9:04am